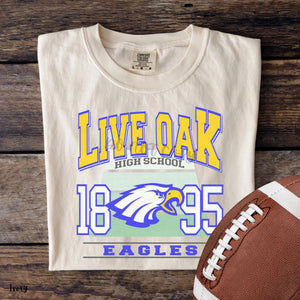 Please add all info in the text box before adding to your cart. 
To use your specific mascot you must IMMEDIATELY reply to your order confirmation email with the mascot on a transparent background with 300 DPI. Failure to do so will add an additional art fee to complete.
Exclusive use for your specific local teams only for 90 days if choosing that option. These are not available for schools within 10 miles of KB Designs in Denham, LA.
Examples posted in the group. This fee covers a mock up and the changes and does not convey rights to print the image elsewhere or access to the design file.  Final design layout is designers choice.
TAT up to 10 business days and mocks will be posted in the group in an album as well as transfer ordering info once completed. There are no refunds on custom designs.
8723